Finally, Migraine- Friendly Food
Our bars are made free of common migraine triggers and packed with magnesium, so you can snack with confidence and get back to living your life.
Order now
The foods you consume every day may be contributing to the frequency of your migraine attacks
Foods like peanuts, soy, vinegar, chocolate, citrus fruits, caffeine, and more have been linked to migraine. Our bars are made free of all common triggers and packed with a nutritious blend of trigger free oats and seeds.
LEARN MORE
Soft & Delicious Baked Oat and Seed Bars with just enough crunch
Try our Variety Pack and Sample Them All. Cinnamon Maple, Coconut and Original.
Neurologist Approved
GOOD SOURCE OF MAGNESIUM
NO ARTIFICIAL SWEETENERS
Recommended by top Neurologists
These bars address several problems patients with migraines face. The problem with most snacks is that they have too much sugar, or they contain artificial sweeteners, preservatives, chocolate, or other triggering ingredients. I am happy to recommend these bars to all my migraine patients.
Neurologist
Dr. ALEXANDER MAUSKOP
Founder & Director of NY Headache Center. Author, Migraine Specialist
Migraineurs: We See You. We Hear You.
Our Promise To You
We can't promise your migraine attacks will completely go away. But we can promise our foods are free of all common triggers and are reviewed and approved by top neurologists.
Delicious, On-The-Go Snacks
Healthy, Migraine-Friendly snacks are hard to find. Between peanuts, almonds, dairy, soy, gluten and chocolate, it's hard to find on-the-go snacks you can trust.
Live Your Best Life
Nothing is worse than missing life's best moments due to a migraine attack. Our goal is to make sure you keep your zest for life, and that migraine doesn't get in the way.
Head Health Ingredients
We pack our bars with some of the most natural foods on earth. Each bar is crafted for head health and made with migraine in mind:
Order Now
Hemp Hearts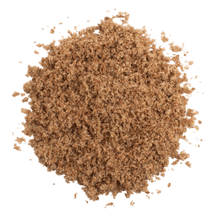 Ground Flax
Chia Seeds
Pepita Seed
The Medical Industry's Take on Diet and Migraine
Correlation Betweeen Migraine & Food
"There was in fact a significant relationship between headaches and consumption of some food items"
National Library of Medicine
Elimination Diet Studies
Elimination diets led to a significant reduction in baseline levels in the average number of attacks, maximum attack duration, average attack duration, and maximum attack severity
Headache Journal
Why I Started Amia
I've lived with cluster migraine since I was 7 years old. My first migraine attack hit me at the funeral of a friend who had just passed away in a plane crash on his way to visit his family in Colombia.

Fast forward 30 years and in January of 2023, I was hit with the largest cluster I had ever gotten; 12 migraine attacks in 3 weeks.

I knew I had to find a better way to control my migraines. I came across the book 'Heal Your Headache' by Dr. David Buchholz at Johns Hopkins University who worked with migraine patients for 3 decades and used an elimination diet to understand the most common migraine triggers.

After reading the book, I decided to cut out many of the foods he recommended eliminating, and within 3 months, I had seen a 65% decline in my migraine frequency. Right then and there, that's when I decided to start Amia to help other people just like me.
SHOP TRIGGER FREE BARS NOW
Real Migraineurs, Real Reviews
Amazing Trigger-Free Option!
As someone who suffers from migraines and enjoys eating bars on the go, these are outstanding. I was sent a few samples to try and I must say, they are a great option for those who need mobile fuel that you know won't cause a debilitating migraine in the process. The coconut provides the perfect amount of sweetness (not too sweet) and the texture is fantastic - tastes freshly baked.
Read More
Parker S
SO GOOD!!! 11/10
These cookies are absolutely delicious!! My mom and I have struggled with migraines for years and the cookie didn't trigger a reaction at all. If anything they made us feel great!! Can't wait to try the other flavors!
Read More
Eve/Samantha
Perfection!
Absolutely delicious- the texture is perfection. Moist, holds together nicely- not crumbly at all. You can really see the ingredients and the flavors are so good. Coconut was my fave! Cinnamon had just the right amount of spice and sweetness. Original is a classic go to!
Read More
Anna I